CURRENT DEVELOPMENT PROJECTS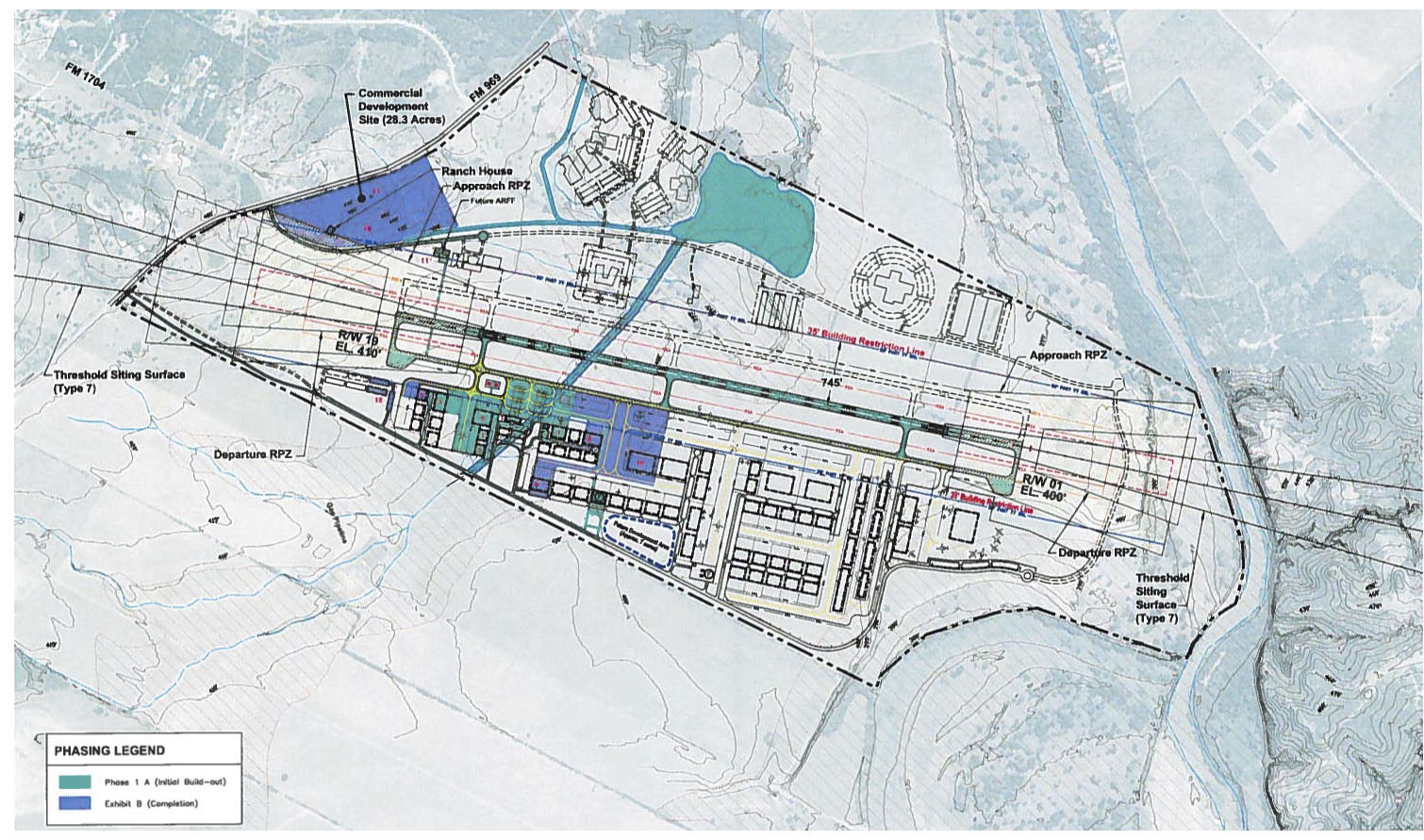 GREENPORT International Airport, Technology & Data Center | According to Dr. Ray Perryman of The Perryman Group, a nationally-recognized economics and financial analysis firm, GREENPORT INTERNATIONAL AIRPORT's (GIA) success will, in part, be driven by its synergy with the surrounding GREENPORT INTERNATIONAL TECHNOLOGY CENTER (GITC), combining to create one of the largest economic generators in Austin's history and providing Bastrop County with a new economic and financial driver. Dr. Perryman forecasts the creation of more than 300,000 new job years in the first 15 years. A Texas landmark 381-Agreement was unanimously approved by Bastrop County officials as a Public-Private Partnership to attract this privately owned massive economic development project. The Agreement provides the project with a 75% annual share of property, sales and use, and hotel occupancy tax collections within the boundaries of the project for 30-years.

Located 17-miles east of downtown Austin, GREENPORT INTERNATIONAL AIRPORT (GIA) is planned as the world's first green airport that will be fully sustainable off-grid, privately owned and operated. GIA is a greenfield model demonstration airport project incorporating existing, emerging and future infrastructure, physical and cybersecurity designs and capabilities needed in today's global threat environment. This model will be utilized to build new airports and offer retrofit opportunities for our nation's network of older airport facilities. GIA will include a U.S. Customs Port of Entry/Exit to improve global accessibility for the region. A privately constructed Aircraft Rescue and Fire Fighting facility, fully equipped with trained personnel will finally provide the region with its only emergency reliever airport capable of supporting all aircraft that utilize Austin Bergstrom International Airport (ABIA) in the event of an emergency. GIA is exclusively a private general aviation airport that will not service the commercial airline passenger or scheduled air cargo carriers that ABIA will continue to exclusively serve. GIA delivers a privately funded solution bringing missing air transportation infrastructure needed to satisfy vital air transportation capacity, safety and services to the central Texas region. GIA will meet or exceed all FAA and commercial/business aviation insurance company and aircraft operating requirements.

With the historic growth experienced by ABIA and the entire Austin region, the existing aggregated domestic and international business and corporate aviation demands are not being met. Austin Bergstrom International Airport has a finite number of takeoffs and landings that can be conducted in its most expanded configurations, that are already being implemented. ABIA was approved by Austin voters with a mission goal of providing the long-term commercial air passenger and air cargo needs of the region. It was never intended to handle all of the region's general aviation demand that already exceeds the design and safety capabilities of the area's smaller airports. Recurrent major events in Austin force larger general aviation aircraft to land in San Antonio, Dallas or Houston then drive to Austin. ABIA is land-locked and has only limited facilities and services for business aviation since its primary mission is to provide the long-term needs for commercial air passenger and scheduled air cargo carriers. Neither ABIA nor any of the region's other small airports can be suitably expanded or improved to meet the existing unmet or future long-term air transportation capacity, safety requirements or aviation maintenance and service's needs. GREENPORT International Airport will fulfill the long-term general aviation needs of the region and extend the useful life of Austin Bergstrom International Airport.

GREENPORT INTERNATIONAL TECHNOLOGY CENTER (GITC) surrounding the airport will provide international and domestic businesses, government entities, research and development companies, defense contractors, and educational and training/retraining operations a globally accessible, and highly-secured business campus. The most advanced demonstrations will be deployed and upgraded as new capabilities become available in this privately controlled and secured business environment. Net-zero carbon footprint, net-zero waste footprint, environmentally compatible design and operations in all phases of development and operations including the utilization, generation and management of onsite natural resources will establish new standards and demonstrate new technologies from all corners of the planet.

GITC will demonstrate an independently sustainable campus with its own privately owned and operated GREENPORT Energy and GREENPORT Communications microgrids. A diverse and distributed network of onsite clean/green/renewable distributed energy generations will be deployed and incorporate "best in class" storage capabilities. GREENPORT Energy, LLC is already in predevelopment planning for an initial phase of a planned 250+Mw solar collection and battery storage project. GREENPORT Energy is designing a revolutionary new model for a wholistic interactive private energy microgrid unlike any previous utility. Every available rooftop and available surface will incorporate both solar, rainwater collection and include storage to create a distributed network of independent generations aggregated and operated to balance point sources of net generations and plus consumptions of adjoining assets first then then expanded into the microgrid of pooled resources. Energy and rainwater are examples of environmental balancing designed to not impact offsite resources.

GREENPORT Communications is designing and will deploy a similar new ultra-highly secured privately owned and controlled communications microgrid model. GREENPORT Security will demonstrate capabilities and protections as a demonstration model for other airports and concentrated business environments.

Speed to Market • Shovel-ready project with existing Bastrop County 381 agreement • No public hearings or council approvals required • No building permits or inspections required • Favorable soil conditions reduce site work costs / time while providing ample on-site concrete materials
Advanced Infrastructure Commercial Development Site • GREENPORT is the provider of secure, resilient and advanced infrastructures as a service including communications, energy, water, wastewater, waste, natural gas, fuel, carbon offset credits, transportation, etc. leveraging best-in-class technologies • Utility scale solar and integrated commercial solar and storage being designed across the entire campus supported by advanced micro-grid and distributed storage; backed up by Bluebonnet, LCRA, ERCOT, and GREENPORT Energy LLC enabling low cost 100% renewable electricity across all phases of the project • Triple redundancy fiber network available through a GREENPORT venture with FiberLight • Constellation New Energies Natural gas infrastructures are being designed to accommodate on site biogas and green hydrogen generation • Best-in-class physical and cyber-security protection campus-wide through a GREENPORT Security Group LLC venture with ARES Security Group • EMP protection being designed into the GREENPORT energy utility, micro-grid, and project-wide buildings, equipment and infrastructures • Privately-owned international general aviation airport is part of the GREENPORT development (supporting advanced aerospace, defense, data, entertainment and other industry leaders) with all-electric on-site operations
Significant economic incentives available
Local municipal officials fully support the GREENPORT development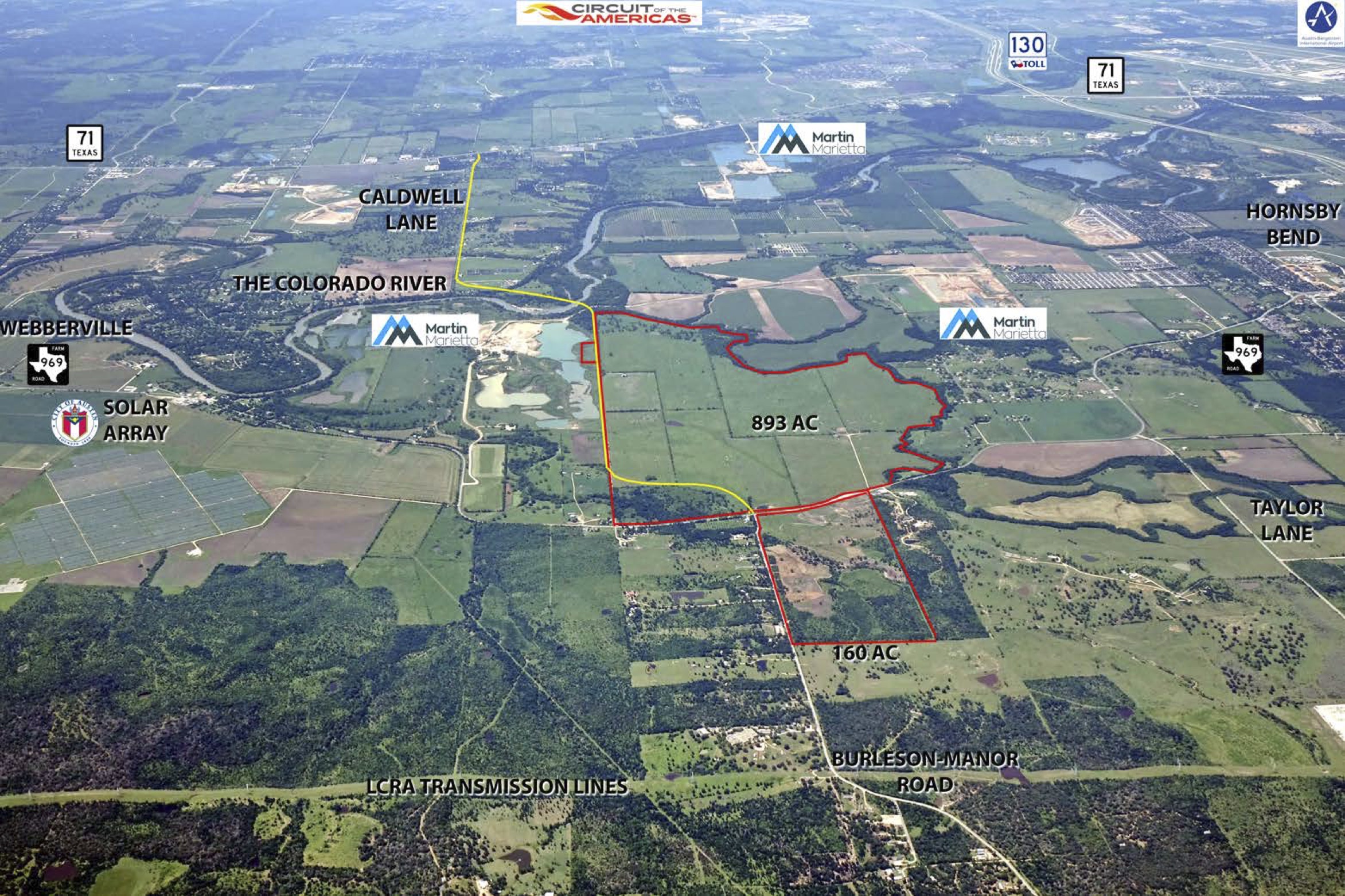 EASTVILLAGE | The EASTVILLAGE development is located in Austin's 5-mile ETJ in Travis County, Texas approximately 10 miles from Austin Bergstrom International Airport and only 13 miles from Austin's CBD (a 20-minute commute).
EASTVILLAGE is located outside of Austin's regulatory controls, other than environmental review. All authority lies with Travis County and EASTVILLAGE developer's private controls. EASTVILLAGE has been uniquely designed as a comprehensive sustainable Live-Work-Play community development. This design necessitates that the developer, with the assistance of 380 Agreement funding from the SH-130 Municipal Management District (MMD), will maintain responsibility for all the required infrastructures and services needed for an independent privately-controlled city. Many of these services will be privately developed, owned and operated with "best in class" companies or private utilities that are already engaged in this planning.
EASTVILLAGE consists of 900 total acres south of Texas Highway FM 969 with 600 developable acres and 300 acres of required impervious cover under county rules (65%-35%). All the land to the west of EASTVILLAGE consists of a large-tract residential community, Travis County parkland, and several thousand acres of floodplain land that cannot be reclaimed - leaving EASTVILLAGE as a valuable island of developable land within a sea of floodplain and undevelopable property. The absence of Austin's regulatory restrictions, private or cooperative utility service areas other than Austin's, and the existence of SH-130 MMD creates a unique opportunity to develop a privately controlled city. The EASTVILLAGE 200-acre core corporate employer high-rise district and surrounding urban village are expected to be the primary employment and tax generators that will result in lower tax rates and costs of operations/living within EASTVILLAGE than can be achieved elsewhere in the region.
EASTVILLAGE is located on the last segment of the 26-mile Gilleland Creek at the confluence with the Colorado River. This feature allows: (1) EASTVILLAGE the unique advantage to depart from normal stormwater drainage requirements and engineering design criteria by alternatively implementing "first release" design. This avoids expensive and unsightly detention ponds, while creating an aesthetically landscaped, waterscaped and irrigated environment and meeting the impervious site cover requirements allowing the developable acreage to be maximized; (2) Abundant river water, ground water are available onsite, the adjoining property has deep lakes that combine with planned campus-wide rooftop solar and rainwater collection to provide valuable water resources and sustainable power stored onsite that are unavailable elsewhere; (3) EASTVILLAGE can depart from the region-wide "drought ordinance" restrictions and develop a heavily landscaped and waterscaped community that has no competitor. The master-project requires a stormwater plan utilizing vegetated and irrigated filtration design that allows stormwater to drain from the property as fast a possible into Gilleland Creek and the Colorado River to avoid impeding upstream flows. This design allows us to remove 6+ feet of the highly fertile Colorado River alluvium soils along the 2 1/2 + miles of Gilleland Creek frontage that form the western boundary. In addition to the soil harvesting and sculpting along Gilleland Creek, deep lakes will be aesthetically created and all soils will be redeposited and compacted to perform an already FEMA approved and permitted Conditional Letter of Map Revision (CLOMR) to raise the northern portion of the property out of the floodplain. The site is already mostly out of the floodplain and has the available onsite materials to raise the building footprints by the required 2-foot of elevation under Travis County development rules.
The initial phase includes plans to privately construct the roadway and bridge extension over the narrow section of the river to interconnect Texas Highway FM 969 with Caldwell Lane and Texas Highway 71 south of the river. This provides a vitally import public health and safety infrastructure that Travis County anxiously wants and again the SH-130 MMD 380 Agreement will provide funding capabilities to accomplish this as a private project. Travis County and State of Texas officials are anxious to assist with this project and Travis County has acquired the land needed on the north Colorado Riverbank to assist with the alignment and bridge footings.
Master-project systems design is planned for all other wet and dry utilities and services to energize EASTVILLAGE. We're ready to proceed directly to site permitting for construction which could significantly shorten timelines for a "speed to market" delivery that is not possible in Austin or other municipality's jurisdictions. Construction plans do not have to be reviewed or approved by Austin and Travis County only requires a site development permit without vertical controls. EASTVILLAGE is planned to include a master-project parking structure district instead of surface parking. Without Austin's density, height, area, parking restrictions, EASTVILLAGE desire to create a very dense urban employment, office, retail, restaurant, bars, hospitality and urban and suburban residential community in walkable or bike distances. We are engaged in discussions with major international entertainment companies that develop and operate a diversity of venues that would populate various areas of the total community including the vast Gilleland Creekside. Land resources are too valuable to waste on surface parking and accelerated build-out of this community is expected to be driven by the unavailability of development land in downtown Austin and rental rates are approximately $80-$90/sq.ft. with pass thru expenses and parking.
EASTVILLAGE is planning a private road and bridge extension that will interconnect east and southeast Travis County and the State highways.
Speed to Market • Shovel-ready project located in the SH 130 Municipal Management District • No required public hearings and council approvals • No required building permits, inspections, height or density restrictions and detention ponds • Favorable soil conditions reduce site work costs & time, availability of resources and materials • Unlimited free alluvial water for process water, dense landscaping and waterscaping
Advanced Infrastructure Commercial Development Site • EASTVILLAGE is the provider of secure, resilient and advanced infrastructures as a service including communications, energy, water, rainwater, wastewater, natural gas and waste leveraging best-in-class technologies • Utility scale solar and integrated commercial solar and storage being designed across the entire campus supported by advanced micro-grid and distributed storage; backed up by Bluebonnet, LCRA, ERCOT, and GREENPORT® Energy LLC enabling low cost 100% renewable electricity across all phases of the project • Triple redundancy fiber network available through an EASTVILLAGE venture with FiberLight • Constellation New Energies Natural gas infrastructures are being designed to accommodate on site biogas and green hydrogen generation • Best-in-class physical and cyber-security protection campus-wide through a GREENPORT® Security Group LLC venture with ARES Security Group • EMP protection is being designed into all the infrastructures at both EASTVILLAGE & GREENPORT® including our GREENPORT® energy utility, private on-site micro-grids, and all equipment and buildings project-wide • GREENPORT® is a privately-owned international general aviation airport (supporting advanced aerospace, defense, data, entertainment and other industry leaders) with all-electric on-site operations same as EASTVILLAGE
Significant SH 130 MMD infrastructure reimbursements and tax sharing incentives available Local municipal officials fully support the EASTVILLAGE & GREENPORT® developments as job creators
NOTABLE DEVELOPMENT PROJECTS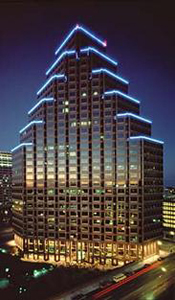 111 Congress Tower - High-rise Office – Redeveloped Gateway Entrance into Downtown Austin – C&A privately planned and executed the assemblage and redevelopment of the "Gateway-blocks" into downtown Austin and the Texas State Capital. Disgusted with the unsightly appearance and inappropriate land uses on five downtown city blocks, C&A privately assembled its redevelopment zone, encompassing Town Lake, First & Second Streets, Congress Avenue, Brazos, San Jacinto and Trinity Streets. This area was inhabited by liquor stores, bars, tire stores, gas station, and dilapidated buildings. Landmark businesses and property owners such as the famous Matt's El Rancho restaurant, Salvation Army, University of Texas, the Thompson and Cherico families, and the "Tamale Stand" all agreed to sell and/or relocate in order to allow this important redevelopment to occur. C&A introduced new urban design standards, allowing closure of alleyways and introduced the "wedding cake" ordinance to allow taller buildings while preserving view corridors along the historic Congress Avenue. C&A self-imposed aesthetic design standards on these blocks requiring full size landscaping and water features along Congress Avenue and First Street. C&A partnered with the Vantage and Travelers Insurance companies in ownership and development of the centerpiece for the master-project - the 30-story One Congress Plaza, consisting of 518,325 square feet of luxury office, 225,000 square foot retail, parking garage and one-acre sunken plaza with waterfalls and transplanted 100+ year old Live Oak trees. C&A recruited two distinguished Dallas development companies to complete the three- project redevelopment: Lincoln Properties for the 100 Congress Tower block and John W. Carpenter (Las Colinas) company for the San Jacinto Tower/Four Seasons Hotel blocks.

Westgate Tower - High-rise Residential/ Office Condominium Conversion – The iconic 26-story Westgate Tower, Austin, Texas, adjacent to the Texas State Capitol Building is the very epitome of the real estate adage, "Location, Location, Location". Charlie financed the construction of this historic building in the mid-1960's as the Austin director for Prudential Insurance Company's Commercial Loan Division. Twenty years later, his son Jim, assembled Canadian investors to acquire the property for redevelopment, paying off the Prudential Insurance Company loan and converting the tower into individually owned office and residential suite condominiums.

Medical Park Tower - Mid-rise Office Condominium Conversion – This 7-story 147,000 sq.ft. building adjoins Seton Medical Center, Austin's largest medical, surgical, acute care hospital. Medical Park Tower is home to most of the medical community that serves patients at this premier hospital. Medical Park Tower was acquired in 1986 and redevelopment and conversion to privately owned office condominiums was completed in 1987.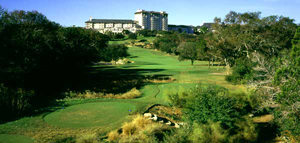 Barton Creek Resort & Country Club | In 1975, Charlie Carpenter purchased the 1,500+ acre Marshall Ranch southwest of Austin. This beautiful tract of land had more than a mile of frontage along the Hill Country's revered Barton Creek, magnificent hilltops with 360° views and was heavily vegetated with majestic oaks and rare Madrone Trees. Additional adjoining tracts were acquired or optioned and the property was entitled for development and sale. The Barnes Connally Companies, owned by Former Texas Governor John B. Connally and Lt. Governor Ben Barnes purchased the property and went on to develop to property into the 4,000 acres Barton Creek Resort Hotel and Country Club. Today this master-planned community stands as Austin''s premier golf course, hotel and residential resort community. The Omni Barton Creek Resort & Spa is owned by KSL Resort and further development and expansion is currently underway. Read more at www.BartonCreek.com
Luxury Residential Condominium Conversion and Sales – Jim teamed with Canadian investor / developers and led the acquisition and redevelopment and condominium conversion of three premier apartment projects totaling more than 1,000 units from 1979-1983.
Regional Shopping Mall Developments – Charlie led the development of South Texas and Rio Grande Valley area regional shopping malls, 350,000 square foot El Centro Mall, McAllen Texas, the 140,000 square foot Southgate Mall, Kingsville Texas, the 261,299 Plaza Del Sol Mall in Del Rio, Texas. Each of these projects became the center of commerce in the community or region.
Retail Shopping Centers - Numerous neighborhood and local retail shopping centers statewide. Charlie developed shopping centers across the state with national, regional and local grocers, drug stores, and retailers.
MASTER-PLANNED RESIDENTIAL AND GOLF COURSE COMMUNITIES
Austin's Colony, Austin, Texas - a 430-lot affordable single-family housing subdivision development and community center along the Colorado River. This project languished after the successful completion of its first phase, leaving the private wastewater treatment plant and municipal water system without adequate customers to financially support operations. Jim purchased the balance of the undeveloped subdivision and recruited homebuilders to complete this very successful and affordable residential community.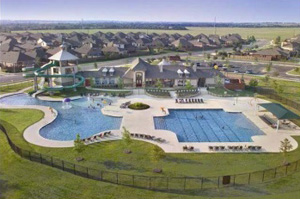 Shadow Glen Mixed Use, Residential Golf Course Community Development - Manor, Texas – Shadow Glen is an 1,800+-acre mixed-use residential golf course community, comprising 4,000+ single-family home sites surrounding the beautiful 18-hole ShadowGlen golf course and community waterpark with associated retail, office, multi-family uses, an elementary school, recreation fields and community facilities. Jim was the original developer that assembled and entitled the project, constructing 9-miles of private water supply and private wastewater facilities to serve the development and the City of Manor. Cottonwood Holdings, Ltd. is the developer and Jim remains a partner.www.ShadowGlen.com
Whisper Valley, Manor/Austin, Texas - Jim assembled, planned and entitled this 2,063-acre master- planned community, then it sold to the Taurus of Texas GP, a U.S. investment/development company of Taurus Investment Holdings, a European based global investment company. Taurus shared Jim's passion for environmental and energy friendly development and Whisper Valley is billed as, the community of tomorrow – today. Demonstrating environmentally-friendly geothermal energy and solar systems to create zero-energy ready homes priced from the lower $200,000-$500,000. The property is located east of Austin across the SH 130 Tollway from Decker Lake, and has hilltop views of the Austin skyline, a central forested park area and will include office and retail centers.www.WhisperValleyAustin.com/
COMMERCIAL AND INDUSTRIAL DEVELOPMENTS
Business Industrial Park - Dessau Business Park, Pflugerville/Austin, Texas – This project is a 123- acre master-planned deed-restricted development offering fully entitled business sites for smaller service and industrial businesses. This deed-restricted business park includes, landscaped water quality/drainage and pond facilities in a parkland setting and requires solid sight-barrier fence screening around all yard areas.
Major Industrial Business Redevelopment, Austin, Texas – Jim purchased the former Celis Brewery in Walnut Business Park from Miller Brewing Company in early 2002 as part of a three-way exchange between Aus-Tex Printing & Mailing and the Austin Ballet. The Brewery underwent major demolition, equipment removal, redevelopment and conversion for Aus-Tex's printing and mailing plant facility, and accompanying executive business and sales offices. Aus-Tex's existing downtown headquarters at 3rd Street & San Antonio became the new home for the Austin Ballet. The redevelopment of the brewery was successfully completed within a 180-day time period in order to accomplish a tax-deferred exchange for the seller of the highly-prized downtown block.
COMMUNITY, MUNICIPAL, CHARITABLE LEADERSHIP
During Jim's 40+ year real estate career, he has assisted in the creation, leadership or operation of several community, municipal, and charitable organizations. A few of these are:
Past Founder and Chairman of the Northeast Association (NEA) - Jim conceived, founded and recruited public and private interests to form this regional non-profit organization, representing a 160+ square-mile area of northeast Travis County area. Serving as the first Chairman of the NEA, Jim led the efforts to direct planning, public and private investment and to recruit and encourage growth into the preferred growth corridor east of Austin. Frustrated with the lack of attention given by the City of Austin and Austin Chamber of Commerce to the areas east and northeast of Austin, he sought to unify and concentrate private owners and resources to achieve accelerated results in these areas. The Northeast Association was established to conduct master-planning for economic and infrastructure development including this region's future network of roadways water, sewer, stormwater drainage, dry utility services, public parks and public transportation. The NEA hired its own economic development director in Neil McDonald, who successfully conducted major industry recruitment (new Regional U.S. Post Office, Applied Materials, Samsung, etc) for its region. The NEA's non-profit operations were supported by private capital funding through annual membership dues from area property owners, industries, businesses, and area residents. Other NEA Board and Ex-Officio members included designated representatives from each of the area's city councils (Austin, Pflugerville, Manor and Elgin), several area school district Superintendents, 2- members from the Travis County Commissioners Court, and the area's State Representatives and State Senator. The City of Austin adopted a Resolution on August 22, 1985 expressing its appreciation and encouragement for the NEA's efforts in achieving the newly shared City's goals for comprehensive planning for this region east of Austin. The success of the NEA was a factor resulting in the formation of the Greater Austin Area Chamber of Commerce with multiple local regional area councils to represent their respective area's interests.
Past Chairman of the Biomedical & Pharmaceutical Committee for the Greater Austin Chamber of Commerce - Jim Chaired one of twelve committees created to impanel local industry representatives and business experts in that field to travel, contact and recruit international and national industries for expansion to, or trade with, the Austin region. Jim recruited and assembled his board members from University of Texas School of Pharmacy and Chairman or Presidents of major drug and pharmaceutical companies in Austin.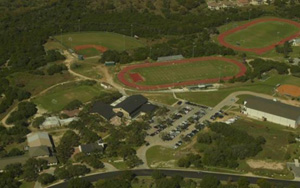 Founder and Vice-Chairman of St. Michael's Academy - Jim helped found and lead the private development and funding effort for this 400+ student private college preparatory high school supported by the Austin Catholic Diocese. He was responsible for site selection, acquisition, securing utility and development permit entitlements, supervised the design and construction of buildings and facilities, assisted with project financing & community fundraising, served as Vice-Chairman of the Board of Directors assisting in financial oversight of school operations, hiring administrative, teaching and coaching personnel, and continued an active role as parent volunteers including he and his wife Robin's efforts with student and school activities, events and expansion of athletic stadium and parking facilities.
Creator/Developer of Travis County Municipal Utility District #2, Cottonwood Creek W.C.I.D.'s #1, #2 & #3 - These Municipal and Water Control and Improvement Districts were established to assist in the development and provision of urban levels of utility services to facilitate growth in Manor, Texas and northeast Travis County. These Districts, with the private capital provided by the developer, accomplished the intended goals in providing new supplies of potable water, sewer and stormwater drainage improvements that have led to the explosive growth of Manor.
Advisory Board of Directors Member - Stewart Title Company of Austin (since 1985) - Jim remains an Advisory Board Member to this Texas-based international title insurance and information services company.
Past Vice-Chairman of the Austin Rehabilitation Center – The ARC was created as a community service provider to the City of Austin, Travis County and State of Texas MHMR and other service agencies in providing non-profit detoxification, treatment and rehabilitation for the drug and alcohol dependent and indigent populations that could not afford treatment and rehabilitation. Jim served as Vice Chairman of the Board and headed the procurement of land, facilities and redevelopment of a multi-family apartment project acquired from the federal government for the expansion of ARC's facilities. He oversaw the property entitlements, development approvals, design/redesign and/or development or redevelopment of these properties into certified treatment centers and facilities for the Austin Rehabilitation Center system.

Community Redevelopment | Since the early 1980's Jim has assisted communities with regional and local community master-planning, establishment of or changes to city ordinances, building codes and the establishment of development incentives to attract and retain private investment and development capital. He has assisted in obtaining federal, state and private grants to energize the redevelopment of underemployed and/or impoverished communities. Just 9-miles north of Austin, the City of Manor was a primary focus for redevelopment and revitalization efforts as it adjoined over 4,000+ acres of he owned development land. One of the nation's largest development companies desired to partner with the Carpenter family interests in building a new master-planned residential based community and redevelop portions of Manor. The City of Austin's 7+ year condemnation effort to relocate its municipal airport to that area interrupted and held up those plans after they had already privately constructed the region's first potable municipal water well fields and 8.5 miles of storage and transmission utility infrastructure. From 1984 until 1991 development plans were frozen. In 1991, Austin residents and City Council finally voted to halt its Manor condemnation and move its airport to Bergstrom Air Force Base. Today, ShadowGlen golf course community and numerous other residential developments have risen out of that extreme abuse of condemnation authority. The availability of the privately developed potable water supply and utility infrastructure resulted in the City of Manor's incredible population growth. Read more at ShadowGlenTexas.com
TEXAS STATE LEGISLATURE AND REFORM
1985 Texas Legislative Session – The Carpenter family assembled over 4,000-acres in northeast Travis County, beginning in 1981. Development of the property required the independent exploration, development and operation of private municipal-scale water supplies, water production, transmission and storage systems and private wastewater and storm water drainage facilities. This undertaking was completed in 1984 and the City of Manor was provided with its first publicly approved municipal supplies of water without any capital investment from the city. Jim obtained and personally guaranteed a federal Urban Development Action Grant for improvement in the City's water system so Manor citizens could benefit from this new potable water supply. Prior misspending of federal funding by the City rendered it ineligible for the grant without Jim's guaranty to insure that the funds would be spent in the approved manner. Jim negotiated and contracted with other privately controlled businesses to provide new wastewater treatment plant and municipal sewer services for his holdings and included the City of Manor within the certificated service area. This privately funded endeavor provided this sector of northeast Travis County sector with its first municipal supplies of utility services. Others sought to replicate this successful private utility development model bringing rural water supply companies into competition with the City of Austin over service area boundaries. Jim successfully sought legislative assistance to level the playing field and amend portions of the Texas Water Code to enable the creation of Regional Planning and Implementation Agencies (RPIAs). These quasi-public/private ventures allowed municipal entities (such as the City of Manor) to sponsor regional planning, including utility service plans, that could establish their own service area boundary controls. This enabled small municipalities and private developers to seize control of water supply service areas or wastewater service areas if they could demonstrate the ability to provide services. This legislation empowered municipalities, utility districts and private development interests the opportunity to bond together under regional utility agreements to provide comprehensively planned urban levels of services in rural areas.
1995 Texas Legislative Session – With sponsorship help from an Austin State Senator and State Representative, Jim led the successful effort to draft and introduce legislation that was passed in the 1995 Texas Legislative Session and signed into law by then Governor George W. Bush. The legislation mandated the release from the City of Austin's 5-mile Extra-Territorial Jurisdiction for over 400 property owners, including over 4,000 acres of Carpenter family holdings. A decade earlier, Austin and State officials had requested the Carpenter's assistance in relocating Austin Robert Mueller Municipal Airport to property that Carpenter has assembled and commenced development for a mixed-use residential community in northeast Travis County development that was underway. The Carpenter family privately and publicly agreed to voluntarily cooperate with Austin and sell the city what it needed out of the Carpenter holdings at their exact cost. However, in an act of bad faith for other area landowners, Austin rushed to strip-annex (10' wide) several mile-long portions of land to extend Austin's 5-mile Extra Territorial Jurisdiction (ETJ) and its regulatory controls over the region. This trapped landowners, adversely impacting their utility service options, imposing land use controls and restricting development potential in order to constrain their potential values prior to Austin initiating adverse condemnation. With the landowner's potential land values capped as agricultural uses, the City Council then exercised eminent domain over the area and adopted an expanded footprint for the proposed airport encompassing thousands of acres, including many farms and homes. Under an extended series of indecision by three Austin city councils, these councils failed to proceed with the condemnation and development of the airport, but instead conducted three separate voter referendums over whether to move the airport or not. The FAA had already determined that Robert Mueller Municipal Airport could not be expanded because more than 38,000 citizens were already living in 65+ Ldn noise zones that are determined to be incompatible with human habitation. The third city council, in executive session, decided to drag out the voluntary condemnation effort with the Carpenter's and the adverse taking of hundreds of other area landowners in an attempt to bankrupt the Carpenter's development and/or landholdings so their land could be obtained below their cost. This action occurred during the height of the nation's 1980's Banking and Savings and Loan crisis. As banks and savings and loans were closed or taken over by the FDIC or RTC, property owner's loans were canceled, mortgages were called and large numbers of bankruptcies, foreclosures, and evictions were caused in the Manor area since these properties could not be developed, refinanced, sold, or leased because of Austin's pending condemnation. Jim assisted in drafting and lobbying for Senate Bill 1397 that was passed by near unanimous approval of the Texas Legislature and signed by then Governor George Bush. Jim had earlier obtained and presented to legislative official's powers-of-attorney letters from more than 400 of the area's affected property owners to represent their property and interests before the Texas Legislature. Senate Bill 1397 successfully forced the retraction of Austin's strip annexations and ETJ. He personally negotiated with then Austin's mayor for an expanded area of release of Austin's regulatory control beyond the Legislature's mandated 9,000±acre area of relief to include more than 20,000 acres of Northeast Travis County. This action opened that area for new growth and business expansion led by both private and small municipal communities. Carpenter was then able to repurchase much of their former landholdings that were taken over by the RTC since he had been able to maintain separate independent control over the private utility systems and service agreements. This action resulted in the successful rebooting of the redevelopment effort for the City of Manor and the highly-successful ShadowGlen golf course community. www.shadowglen.com
2019 Texas Legislative Session – With the leadership and direction of Warren Hayes and sponsorship of Texas State Representative Cheryl Cole and Senator Kirk Watson, House Bill 4694 was successfully passed and became law in June 2019. House Bill 4694 created the SH-130 Municipal Management District to allow commercial property owners to work together to supplement City and County services and improvements. Property owners identify common problems and issues in their area and use their Management District to implement solutions to those problems. Management Districts are used in three distinct contexts: (1) to support existing major activity centers; (2) to promote neighborhood revitalization; and (3) to support raw land development. Neither the City of Austin nor Travis County Commissioners Court will provide economic development incentives in any meaningful or competitive manner to attract major employers to the region. Both the City and County desire to support growth and expansion to the east of Austin in the long-designated preferred growth corridor. This area is predominantly agriculturally tax exempt or low-value open land that lacks the environmentally sensitive features or threatened or protected species that inhabit much of the Austin area. The SH 130 MMD has authority for levying a full spectrum of sales, property, business property and hotel occupancy taxes, authorizing property improvement district and other financial and economic development enhancement vehicles in lieu of City of Austin taxes. This allows the SH 130 MMD to provide privately directed 380 Agreements to share tax revenues to assist in providing funding sources to develop needed infrastructures, assets, and other incentives and to recruit desired targeted businesses, industries and employers to locate with SH 130 MMD property boundaries. Plans are underway with the Greater Austin Chamber of Commerce and Governor's Office of Economic Development and Tourism to aggressively recruit businesses to the SH 130 MMD. The District's current property boundaries includes approximately 1,100 acres of Carpenter's EASTVILLAGE project out of the District's total 1,200 acres. Warren Hayes is the owner of the other property. Authority to add other properties to the District is available with the consent of the City of Austin or another municipality that has ETJ controls. House Bill - 4694
PAST DEVELOPMENT & INVESTMENT PROJECTS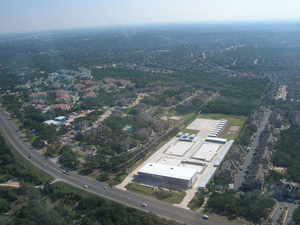 Secured Climate Storage – This "State of the Art" climate-controlled self-storage facility is a "best in class" self-storage asset designed to meet or exceed all existing and future levels of storage customer needs. The property contains 1,201 rental units in three 4-story, one 3-story, and seventeen single- story buildings containing 277,000 square feet. The massive scale creates operational efficiencies unseen in the self-storage industry and creates market-area influence and control in one of the Austin Metro-area's best demographic markets. Market control is accomplished through extreme barriers to entry for competition due to economic, regulatory and environmental controls resulting from the City of Austin's annexation over the area. This region is an established zone containing sensitive environmental and geologic features that contain numerous endangered and protected species, fauna and habitat and are located within the region's vital Highland Lakes watershed recharge zone that provide the region's sole supplies of drinking and shared recreational uses. Secured Climate Storage (SCS) opened in June 2006 and was awarded Best Industrial Project by the Austin Business Journal in the 2007 Real Estate Awards. A privately-operated U.S. Postal Office and FedEx/UPS shipping center business was added in the leasing office and managed by the project management and served over 7,000 customers per month. With the addition of this high-traffic feature, SCS achieved 100% occupancy within months and constantly remained at or near that occupancy through each phase of expansion. The final phase expansion completed the build out of the property in 2016. The property was sold in June 2018. http://www.securedclimatestorage.com/index.htmlwww.MoveItStorage.com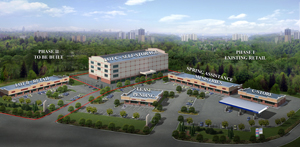 Louetta Spring Plaza Retail Center and Secured Climate Storage - Spring, Texas – This retail center is located among the gated residential communities in Spring, Texas near Exxon's new headquarters. Louetta Plaza is strategically located along the heavily traveled connector loop between the Hardy Toll Road and Interstate Highway 45. Phase 1 of the retail center is complete and leased. The impending Phase 2 will construct 3-story, 75,000 sq.ft. climate-controlled Secured Climate Storage-Spring project, modeled after the Austin facility that is planned for 2021.
Carpenter & Associates, Inc.
12400 Highway 71 West
Suite 350-115
Austin, Texas 78738
(512) 306-9993